Our Nara Print (AW21 blockprint)
∼ The colors of Blockprinting ∼
In a previous article, we presented the blockprint technique that we use for most of our creations.
This video (smartphone format) allows you to understand how it is possible to superimpose several colors with this technique.
Each color is made separately with a different wood stamp.
Our Nara print is five colors and has multiple lines.
Thanks to this video, you will be able to imagine the work and the precision that it takes to realize the prints of our collection.
Like all our prints, our Nara print is exclusive and was designed in our certified workshops.
∼ If you think that it is extraordinary, that's perfectly normal ∼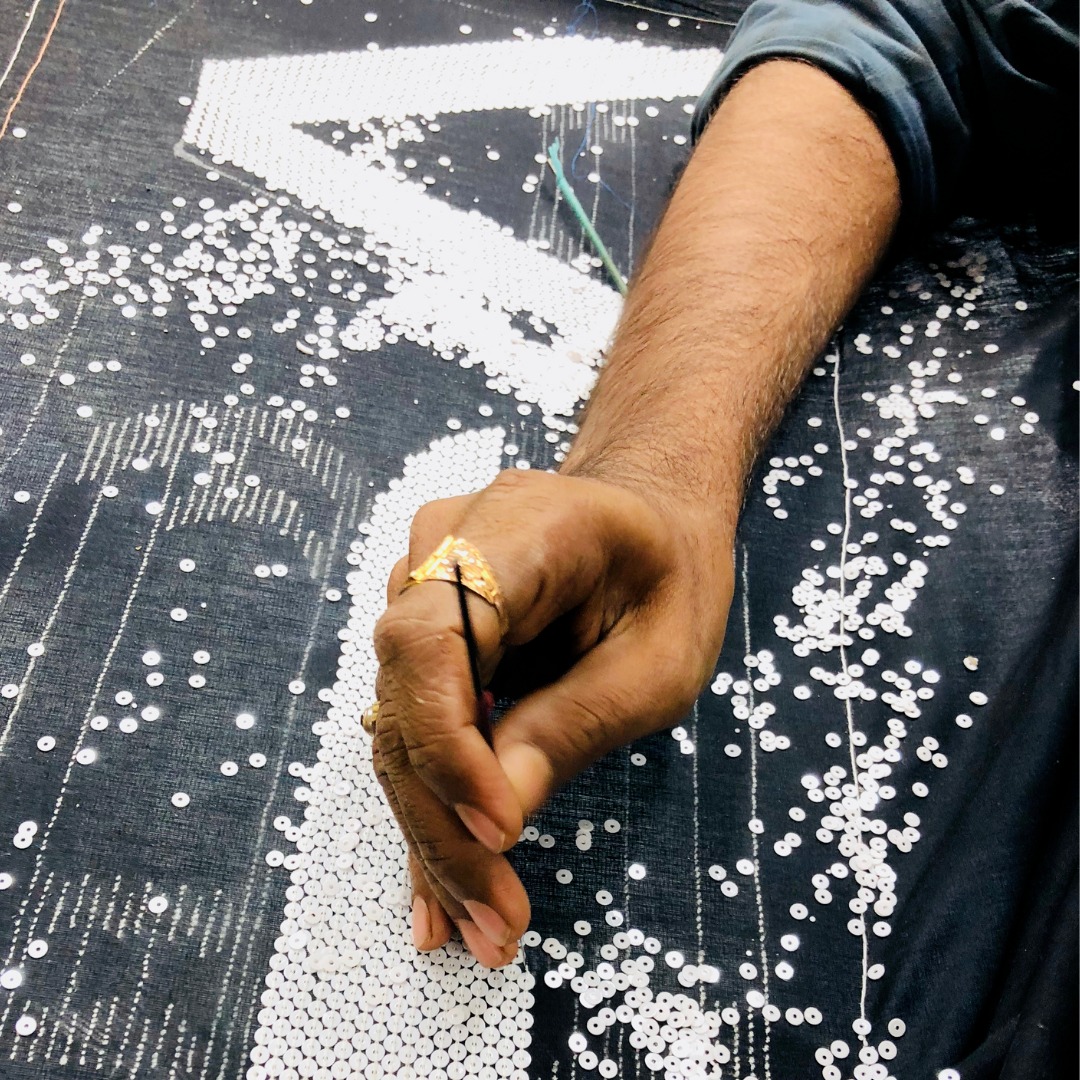 ∼ Ethical and responsible manufacturing ∼
Our manufacturing workshops located in India hold GOTS (Global Organic Textile Standard), OEKO-TEX® STANDARD 100, SEDEX SMETA and SA8000:2014 certifications. These certifications guarantee that our products are made in ethical and responsible conditions and in respect of workers' rights.  
The GOTS (Global Organic Textile Standard) certification ensures, according to extremely high criteria, that at each stage of production the processes used are socially responsible and respectful of the environment.  
The OEKO-TEX® STANDARD 100 Label certifies that each component of the garment is free from harmful substances and is safe for human health.  
The SEDEX SMETA certification is an audit intended to validate the responsible business practices of a company with regard in particular to work, health and safety, the environment and business ethics.  
The SA8000:2014 standard guarantees, through a credible and reliable verification system, respect for the fundamental rights of workers in the company, namely:  
The absence of child labor;  
The absence of discrimination and forced labor;  
Compliance with international rules relating to the health and safety of workers, working time and compulsory rest time;  
Freedom of association and collective bargaining.