This is how we grow strawberries
Block Printing: an ancestral know-how, an art.
∼ Process ∼ 

Block printing is a traditional printing technique made with a block of wood carved specifically for the pattern to be printed.  
The printing is then done by pressing the block by hand with vegetal and natural colors.  
This hand printing makes each of our creations unique and authentic.  
It is also a way of putting craftsmanship back at the heart of our daily lives.
∼ History ∼

The technique of block printing is so old that it is difficult to give it a precise date and origin.  
It would have been used for the first time in China on silk more than 4500 years ago!  
Murals have also been observed in Egypt at archaeological sites.
They would be dated to -2100 years BC.  
It is however in India, particularly in the region of Jaipur (Djaïpour which means in Hindi "the city of Jai", of the name of its founder), that this technique is today most widespread.  
Block printing was very successful in the 1960s and 1970s.  
Today, Bachaā has made block-print the preferred manufacturing method for his creations.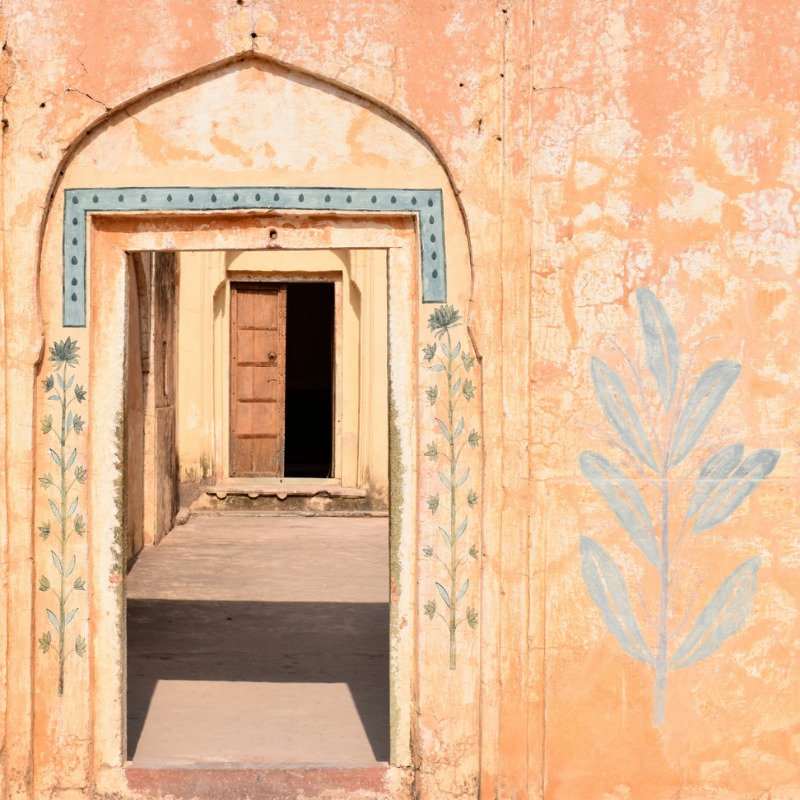 Jaipur, capital of Rajasthan and Block Print.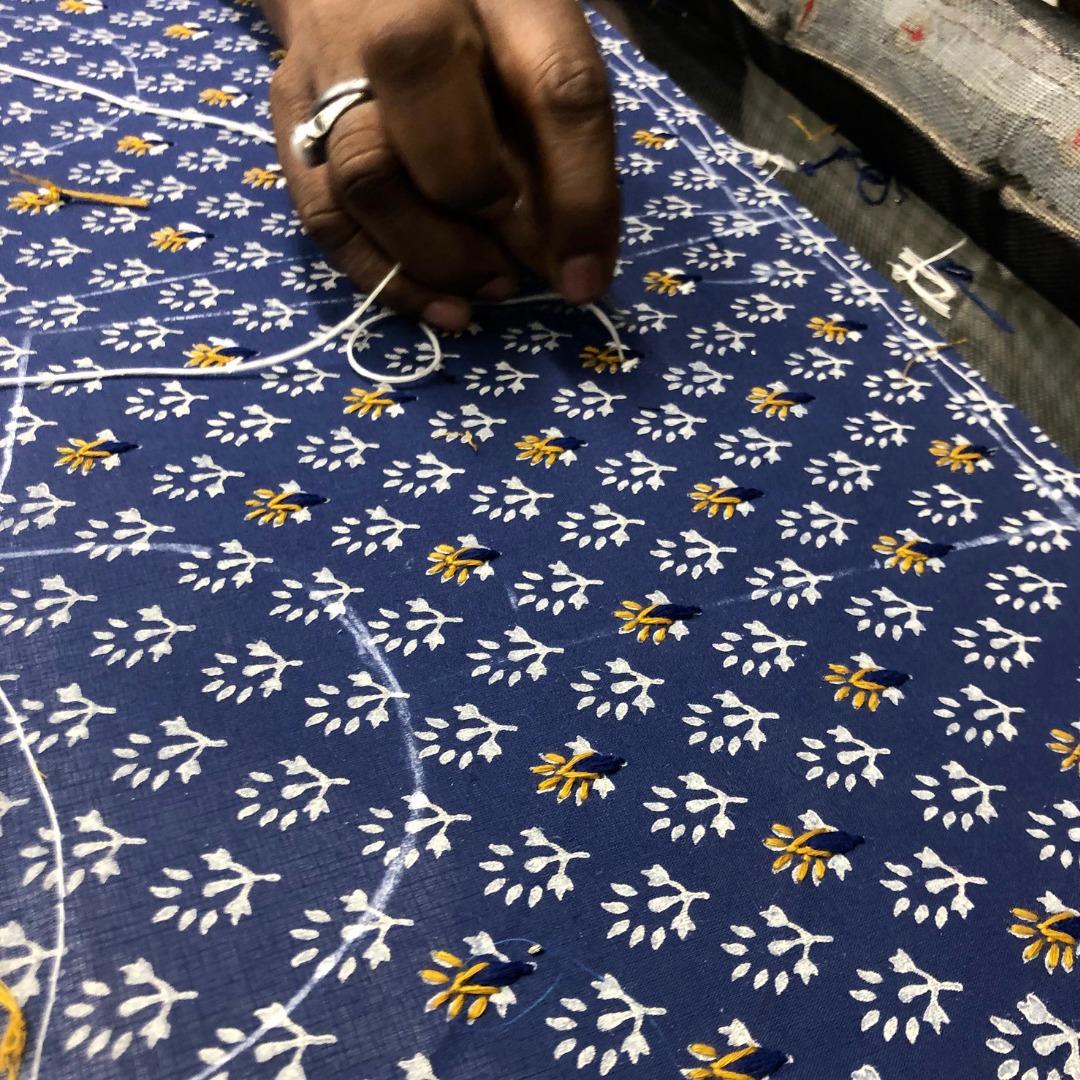 We respect and protect worker's rights. 

∼ Ethical and responsible manufacturing ∼

Our manufacturing workshops located in India hold GOTS (Global Organic Textile Standard), OEKO-TEX® STANDARD 100, SEDEX SMETA and SA8000:2014 certifications. These certifications guarantee that our products are made in ethical and responsible conditions and in respect of workers' rights.  
The GOTS (Global Organic Textile Standard) certification ensures, according to extremely high criteria, that at each stage of production the processes used are socially responsible and respectful of the environment.  
The OEKO-TEX® STANDARD 100 Label certifies that each component of the garment is free from harmful substances and is safe for human health.  
The SEDEX SMETA certification is an audit intended to validate the responsible business practices of a company with regard in particular to work, health and safety, the environment and business ethics.  
The SA8000:2014 standard guarantees, through a credible and reliable verification system, respect for the fundamental rights of workers in the company, namely:  
The absence of child labor;  
The absence of discrimination and forced labor;  
Compliance with international rules relating to the health and safety of workers, working time and compulsory rest time;  
Freedom of association and collective bargaining.  
∼ 

Now that you know everything, you won't look at our collections in the same way again

 ∼