Our hand embroideries (AW21)
∼ Beautiful embroideries ∼
Our Fall Winter 2021 collection "Le Temps des Fleurs" is a new opportunity for us to take a further step in our quest to always do better.
This season, almost all of our embroideries are handmade.
They are exclusive and have been imagined and designed in our workshops with real know-how.
This video allows to appreciate all the work of the embroiderer and the way in which he creates volume in the embroidery in order to give birth to the flowers of our collection.
The flower in this video is available on our Flora romper and Brunelle dress.
There is nothing more beautiful than the work of a craftsman.
Craftsmanship is a way to put the talent of men and women at the center of our creations. It is a guarantee of quality but also of originality in the design of our collection.
It takes a lot of patience to make a embroidey. Sometimes it takes several hours.
It also takes a lot of talent.
This is why our flowers are so beautiful.
The flowers in this video (smartphone format) are available on our Anémone and Olivia blouses.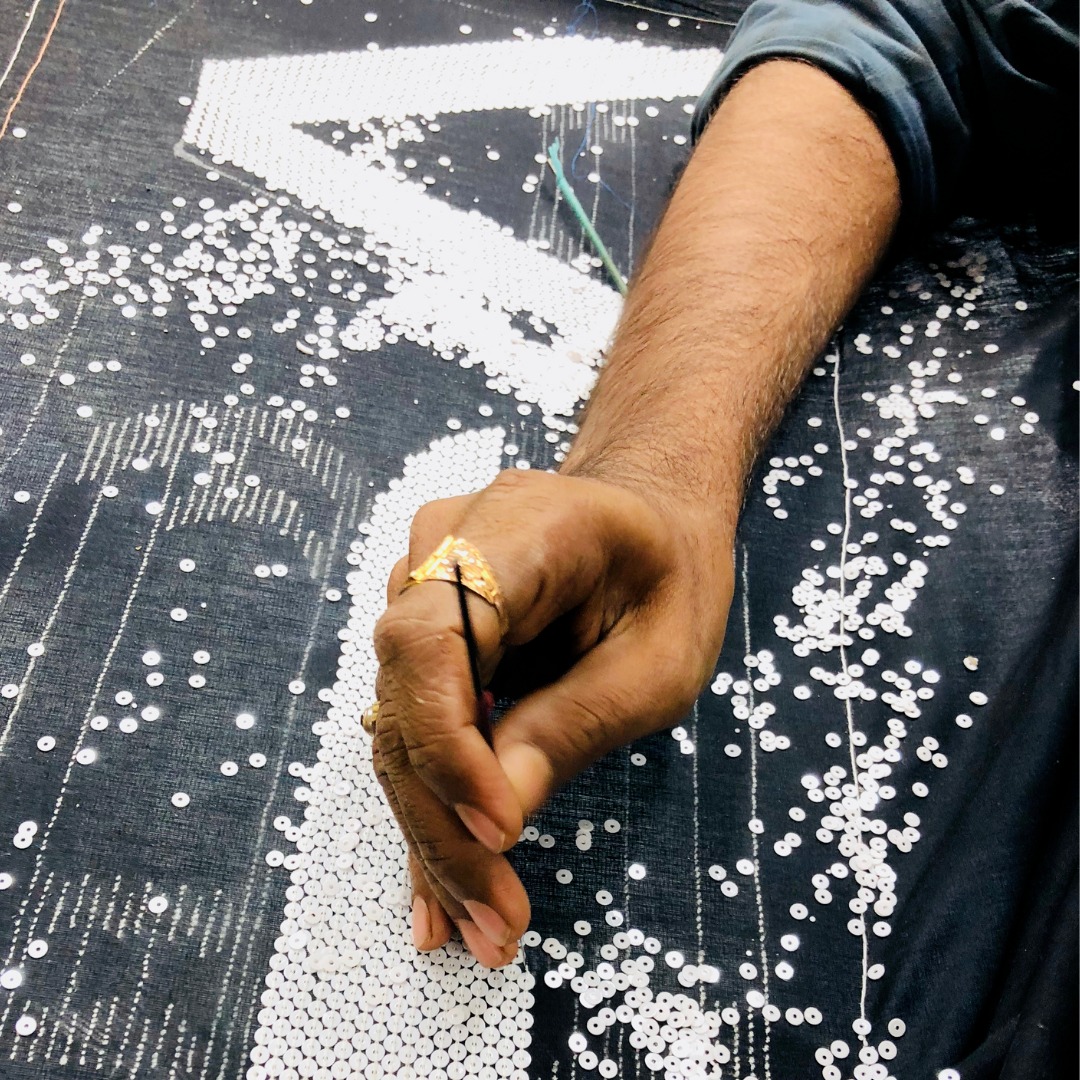 ∼ Ethical and responsible manufacturing ∼
Our manufacturing workshops located in India hold GOTS (Global Organic Textile Standard), OEKO-TEX® STANDARD 100, SEDEX SMETA and SA8000:2014 certifications. These certifications guarantee that our products are made in ethical and responsible conditions and in respect of workers' rights.  
The GOTS (Global Organic Textile Standard) certification ensures, according to extremely high criteria, that at each stage of production the processes used are socially responsible and respectful of the environment.  
The OEKO-TEX® STANDARD 100 Label certifies that each component of the garment is free from harmful substances and is safe for human health.  
The SEDEX SMETA certification is an audit intended to validate the responsible business practices of a company with regard in particular to work, health and safety, the environment and business ethics.  
The SA8000:2014 standard guarantees, through a credible and reliable verification system, respect for the fundamental rights of workers in the company, namely:  
The absence of child labor;  
The absence of discrimination and forced labor;  
Compliance with international rules relating to the health and safety of workers, working time and compulsory rest time;  
Freedom of association and collective bargaining.  
∼ 

Now that you know everything, you won't look at our collections in the same way again

 ∼